The Friday 56 is a weekly bookish meme hosted by StorytimeWithTonya. The rules are simple:
♥

Grab the book nearest you. Right now.
♥

Turn to page 56.
♥

Find the fifth sentence.
♥

Post the sentence (plus one or two others if you like) along with these instructions on your blog or if you don't have a blog in the comment section of this blog.
♥

Post a link along with your post back to Tonya's blog.
♥

Don't dig for your favorite book, the coolest, the most intellectual. Use the closest.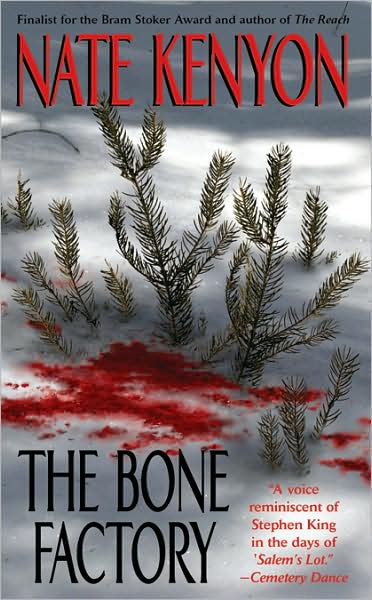 The Bone Factory
By Nate Kenyon
"Well?"
"Let's start practicing," he said.
Helen Pierce's inquiry of her husband after informing him she'd like to have another baby. And his response for context ;)
Happy Friday 56!