The Friday 56 is a weekly bookish meme hosted by
StorytimeWithTonya
. The rules are simple:
♥
Grab the book nearest you. Right Now.
♥
Turn to page 56.
♥
Find the fifth sentence.
♥
Post the sentence (plus one or two others if you like) along with these instructions on your blog or (if you do not have your own blog) in the comment section of
this blog
.
♥
Post a link along with your post back to
this blog
.
♥
Don't dig for your favorite book, the coolest, the most intellectual. Use the CLOSEST.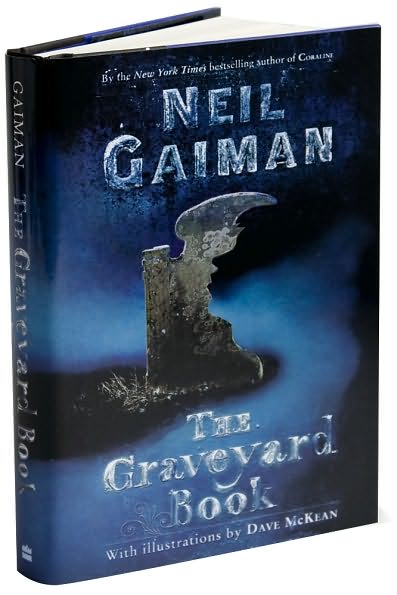 Continuing with my Halloween Horror run,
The Graveyard Book
by Neil Gaiman is my final Halloween offering and it's still sitting here next to my keyboard, so it's the closest.
THIS IS THE HOLIEST OF ALL HOLY PLACES,
AND IT IS GUARDED BY THE SLEER.
From Bod's first venture into the barrow located in the graveyard.
Ancient Celtic magic at work deep in a barrow in the graveyard. It's actually written all in caps, so I've given it to you as written. This is much better than last week's Friday 56. Enjoy!